ArkPlate (Use Code: XRP BAGS)
10% off https://www.arkplate.com/s/shop
ARKPLATE is a must have to protect your private keys. Fireproof, waterproof, hack proof, and permanent storage for your private keys. You can store a single 24 word BIP39 or two 12 word BIP39 recovery phrases on a single ARKPLATE VAULT. You can also store 2 of your XUMM App private keys on the ARKPLATE XUMM. One of the most affordable recovery key storage plates on the market that is made of 316 Marine Grade Stainless Steel!
What is ARKPLATE?
The ARKPLATE (Asset Recovery Key Plate) line of products are used to permanently backup a users "Asset Recovery Key" or "Recovery Phrase" that is required to access and maintain control of a Digital Asset Wallet (also known as a Crypto Currency Wallet).
ARKPLATE cold wallet products are the most compact, least expensive, and easiest to use on the market. A 24 word BIP-39 recovery phrase can be recorded onto a Solid 316 Stainless Steel Plate that is Waterproof, Fireproof, and Hackproof in less than 20 minutes.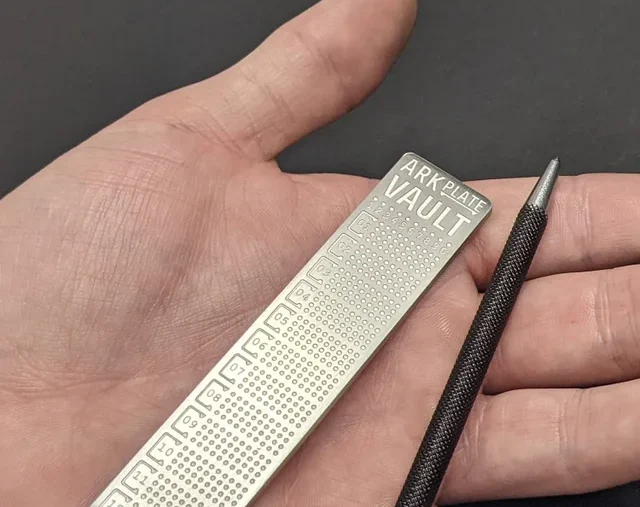 ArkPlate (Use Code: XRP BAGS)

10% off https://www.arkplate.com/s/shop